FREE SHIPPING is excluded for the GIFT BOX categories.
Companies are requested to contact us before purchasing.
Flavors of Parma

Online sales of Parmigiano Reggiano, Prosciutto di Parma, sausages and Balsamic Vinegar of Modena, Typical Emilian Liqueurs, Honey and Christmas Baskets .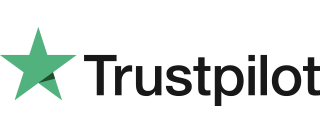 Check out our customer reviews
Here are the opinions of those who have already purchased our products

Flavors of Parma is a great little company established with the aim of bringing (not only to the table!) the taste and flavor of homegrown products: Flavors of Parma was born and grew with the idea of creating a relationship of trust with the customer and offering professionalism and excellent quality to all those who love the idea of Bottega understood as the habit of family and sharing.
I Sapori di Parma is for all intents and purposes a family tradition that wants to be handed down, a company that aims to rediscover the uniqueness and authenticity of simple flavors and unforgettable moments like those of yesteryear, between home and store.

In addition to the very high quality and careful professionalism with which we market our products, our company is distinguished by the special human sensitivity we like to have with our customers.
We want to offer the convenience of online shopping along with the reassuring friendliness of the relationship that characterizes shopping with neighborhood merchants: with I Sapori di Parma you will find that you feel at home.
From online shopping to courtesy at a counter, I Sapori di Parma is undoubtedly tradition reborn in people's lives.
Anna and Luke
Typical products

Sale of typical Parma products and specialties from all over Emilia Romagna
Parma Ham and Sausages

Parma Ham and typical cold cuts for sale Online
Blog

Follow the insights and news about our typical products
Pre and After Sales Assistance
Shipping throughout Italy